During Lane Kiffin's blink-and-you'll-miss-it tenure as Tennessee's head coach, the current USC boss didn't do much to ingratiate himself with or to the rest of the SEC.
(Or doing much now either. From the Charleston Post & Courier's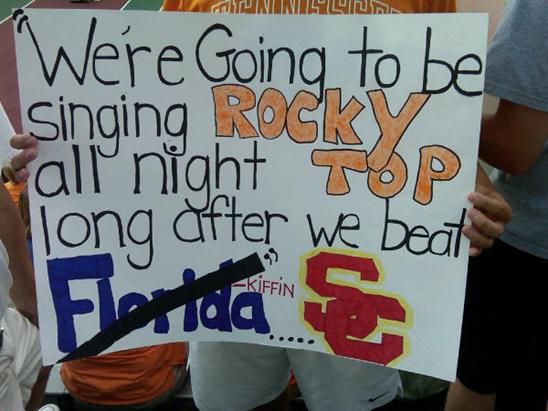 Don't care who you are, that's just brilliant right there.
Kiffin. Smacked by a tennis fan, of all people.  Almost mitigates the angst brought on by Our Boy being bounced from Esquire.com's Sexiest tourney.
Almost.