First and foremost, before we get to the ramifications wrought by the happenings in Columbia this afternoon, what South Carolina did to Alabama Saturday afternoon and into the evening was historically epic, mesmerizing and downright inexplicable all rolled into one stunning upset.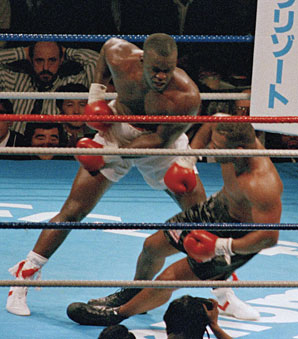 In my previews/predictions for today's SEC and Big Ten slate of games, I gave little chance for the possibility of the Gamecocks knocking off the Tide, unless they could somehow contain the two-headed rushing beast of Mark Ingram and Trent Richardson.
And oh, they did.  They did.  The Gamecocks suddenly-stifling run defense held the vaunted Tuscaloosa tandem to a miserly 64 yards on 17 carries.  The longest run from scrimmage by either back was 13 yards.
Certainly, USC's first-ever win over a No. 1 college football team would have been toughened without a stout run defense.  It wouldn't have happened at all, however, without a twin offensive recruiting coup for Steve Spurrier and his staff.
Running back Marcus Lattimore (Class of 2010): 93 tough yards and two touchdowns.  Wide receiver Alshon Jeffery (Class of 2009): seven receptions, 127 yards, two touchdowns and one catch that made even A.J. Green say "WOW!"  There's your recruiting sign that Spurrier may have turned the corner on his football program.
Of course, amidst the euphoria being felt in Columbia comes the ensuing "carnage" that needs to be sifted through when it comes to 'Bama.
Specifically, how far from their No. 1 perch will Alabama fall when the rankings come out Sunday afternoon?
It would seem to be a given that Ohio State will slide into the top spot, with Oregon — their inexplicable first-half struggles pushed to the side — continuing their poll climb and landing gently at No. 2.  After that, it gets tricky with the presence of two "outsiders" sitting at No. 4 and No. 5.
The next 24 hours will surely be a midseason litmus test as to exactly how Boise State and TCU are really viewed by the voters, particularly the ones who comprise the USA Today coaches' poll.  Conventional wisdom would state that the Broncos and Horned Frogs would make their way up one spot to No. 3 and No. 4, respectively, leaving Alabama at No. 5 at best.
Conventional wisdom, however, has never had to consider two non-AQ schools doing a one-week jump of the defending national champion and No. 1 team in the country after they suffered a conference manhandling.  If Alabama does not fall to at least No. 5, it's a clear sign that neither Boise nor TCU nor any other non-AQ school will ever be "allowed" — barring a playoff — to have a legitimate shot at a national title*.
(*coughcoughantitrustcoughcough)  
In the end, all of this could simply be an exercise in futility as Alabama, as much as this current B(c)S system allows, controls their own destiny.  They win out in the regular season, they will be right back in the SEC title game, where a one-loss winner would have more than a fighting chance at one of the two spots in the title game if an AQ stumbles.
One thing's certain in all of the fallout from today's stunning turn of events — Nov. 13 in Gainesville just got a whole helluva lot more important when it comes to the national landscape.
Spurrier, back in The Swamp, with a divisional title on the line if both schools hold serve until then?  That's one of the myriad reasons why this is one of the greatest sports God ever invented.