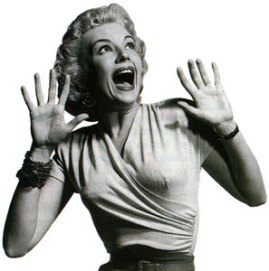 If you're looking for a BCS shakeup this week, look somewhere else.
After a relatively low-key week ten, the most recent BCS standings revealed, well, very little at all. The nation's top four — Oregon, Auburn, TCU and Boise State — all held their respective spots in the BCS as the country's remaining undefeated teams.
But that doesn't mean there still isn't room for utter BCS chaos (a la 2007) with one month remaining in the season.
LSU did their part by knocking off reigning national champions Alabama, 24-21. Now, the Tigers wait patiently in shadows for Auburn to slip up. It is possible, after all. Auburn still plays Georgia, then travels to Alabama before potentially going to Atlanta for the SEC Championship. Last time I checked, the SEC was the toughest conference in college football.
And LSU's been lucky more than once this season.
With Boise State and TCU likely finishing their respective seasons undefeated, it's almost impossible a two-loss Auburn would find their way to the national championship. Unless, of course, it came in the form of sweet, ironic vindication for 2004.
There might be, however, a way for a one-loss LSU to make their way in over TCU or Boise State.  We're just sayin'.
BCS standings (updated Nov. 7)
| | | | | | | | | | | | | | |
| --- | --- | --- | --- | --- | --- | --- | --- | --- | --- | --- | --- | --- | --- |
| Rank | Team | BCS Avg. | Harris | % | Coach | % | AH | RB | CM | KM | JS | PW | % |
| | | | | | | | | | | | | | |
| --- | --- | --- | --- | --- | --- | --- | --- | --- | --- | --- | --- | --- | --- |
| 1. | Oregon | .9638 | 1 | .9895 | 1 | .9919 | 4 | 5 | 4 | 2 | 2 | 3 | .910 |
| 2. | Auburn | .9611 | 2 | .9418 | 2 | .9417 | 1 | 2 | 1 | 1 | 1 | 1 | 1.00 |
| 3. | TCU | .9259 | 3 | .9193 | 3 | .9085 | 2 | 1 | 2 | 3 | 3 | 2 | .950 |
| 4. | Boise St. | .8662 | 4 | .9070 | 4 | .9017 | 5 | 3 | 5 | 8 | 10 | 7 | .790 |
| 5. | LSU | .8170 | 6 | .7793 | 6 | .7817 | 3 | 4 | 3 | 4 | 6 | 4 | .890 |
| 6. | Stanford | .7454 | 8 | .7488 | 9 | .7173 | 9 | 13 | 8 | 5 | 4 | 5 | .770 |
| 7. | Wisconsin | .7349 | 5 | .7821 | 5 | .8027 | 14 | 9 | 14 | 9 | 8 | 10 | .620 |
| 8. | Nebraska | .7298 | 9 | .6961 | 8 | .7234 | 7 | 8 | 7 | 7 | 5 | 6 | .770 |
| 9. | Ohio State | .6613 | 7 | .7526 | 7 | .7614 | 13 | 14 | 12 | 19 | 18 | 12 | .470 |
| 10. | Okla. St. | .6211 | 13 | .5291 | 11 | .5641 | 6 | 10 | 6 | 6 | 7 | 8 | .770 |
| 11. | Michigan St. | .6180 | 10 | .5902 | 10 | .5939 | 8 | 12 | 9 | 10 | 9 | 9 | .670 |
| 12. | Alabama | .5490 | 11 | .5709 | 12 | .5363 | 10 | 6 | 11 | 17 | 16 | 13 | .540 |
| 13. | Iowa | .5223 | 12 | .5488 | 13 | .5281 | 16 | 11 | 17 | 11 | 14 | 14 | .490 |
| 14. | Utah | .4669 | 15 | .4439 | 15 | .4468 | 17 | 7 | 15 | 14 | 13 | 11 | .510 |
| 15. | Arkansas | .4569 | 14 | .4989 | 14 | .4719 | 15 | 18 | 16 | 16 | 15 | 17 | .400 |