There are various points throughout the way-too-long offseason college football news cycle when we're forced to deal with a malnourished hand.  This is one of those times.
The University of Alabama held its commencement ceremony Saturday in Coleman Coliseum.  Among those receiving their diplomas were 16 members of the Tide football program, with the proceedings witnessed by head coach Nick Saban.
And, how do we know it was witnessed by the four-time BCS-title-winning coach?  Because, well, there's this photographic evidence: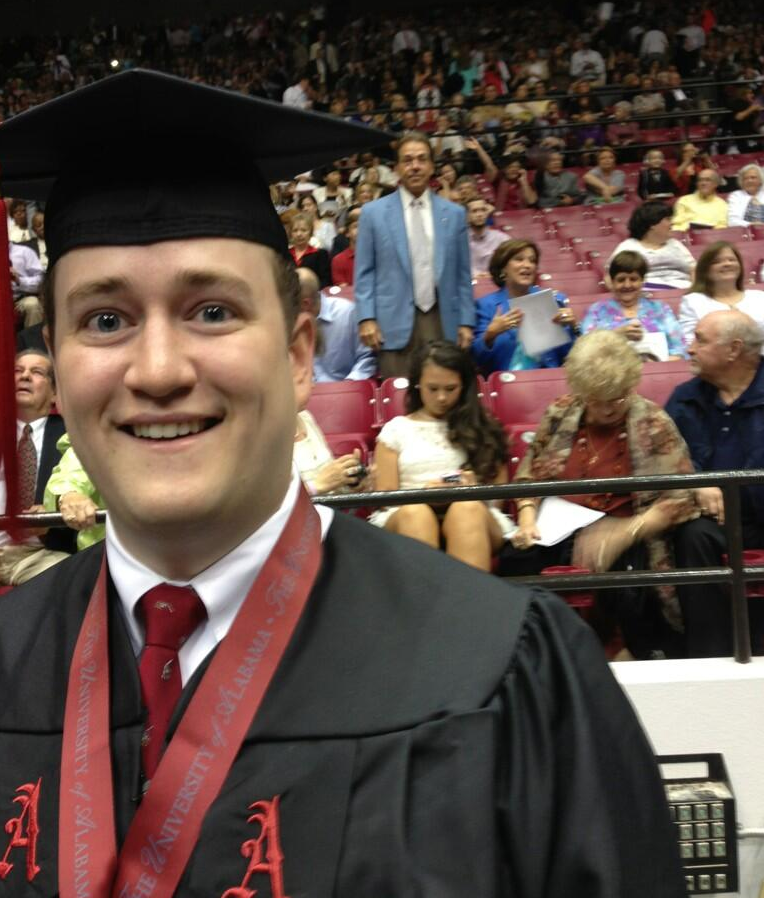 Now, I have no idea if Saban intended to photobomb this graduate's pic.  And I have found no empirical data that shows how many head coaches at the FBS level attend these commencement ceremonies.  What I do know is that it's pretty damn cool that a head coach of the stature of Saban would take the time to be in attendance to watch his players lauded for succeeding off the field.
And I'm just as certain that the young man in the foreground on the receiving end of his sheepskin will have one helluva story to tell for years and years to come.
(Photo credit: the esteemed Clay Travis, Esquire)