I mean, haven't we all earned a break from the Paterno family/E. Gordon Gee coverage? Or, at least enough of one to follow Les Miles rappelling down a  24-story building?
Methinks so.
Miles, one of our coaching favorites here at CFT, was actually taking part in an event to raise money for the Louisiana Family Forum's "Over the Edge for Adoption" campaign by rappelling down the side of One American Place in downtown Baton Rouge.
LSU actually has a good-looking gallery of Miles' little adventure HERE, but we've wrangled up some other photos below as well. Here's a link to The Advocate, which has video of the event.
Let me be the first to say: never change, Les.
Via LSU's Twitter feed (Miles is on the right):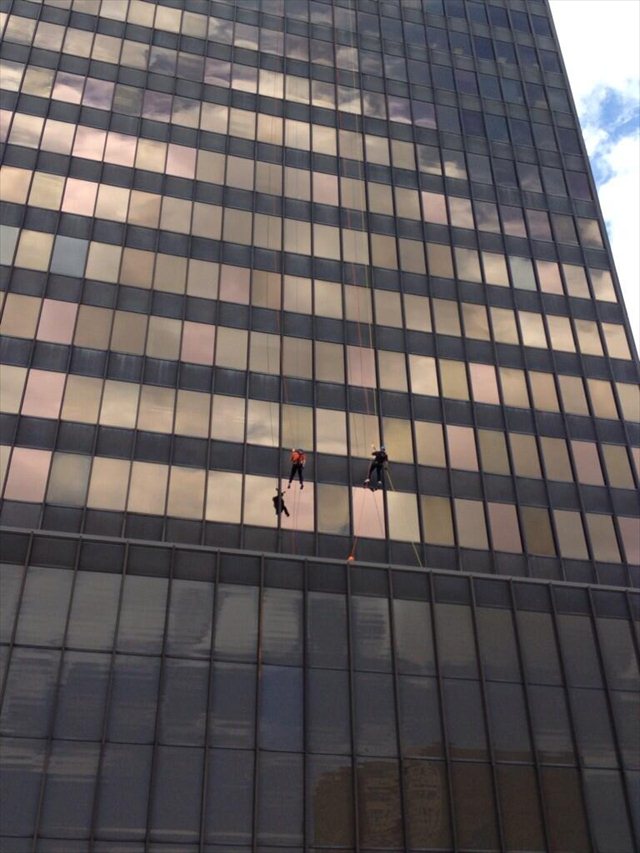 Here's another photo from Twitter user Jordan Faircloth:
Another photo of @lsucoachmiles repelling down from inside the building. (via @jlfaircloth) #LSUroar twitter.com/LSUPublication…

— LSUPublications (@LSUPublications) May 30, 2013
And another from LSU…
We have made it to the roof! With @lsutigerstadium in distance @lsucoachmiles getting ready to rappel. twitter.com/LSUfball/statu…

— LSU Football (@LSUfball) May 30, 2013
From LSU Publications…
Photo from inside the building of @lsucoachmiles. (via former @lsubaseball player @jlfaircloth) twitter.com/LSUPublication…

— LSUPublications (@LSUPublications) May 30, 2013