Officials from Tennessee and Virginia Tech signed the legal documents Monday, and it's now set in stone: There will be a college football game played at a racetrack in 2016.
The "Battle at Bristol" — which already has its own Twitter feed — will be played on Sept. 10, 2016 at Bristol Motor Speedway, which sits about two hours from both Knoxville and Blacksburg. The stadium is expected to have a capacity of 150,000 for the game, per a press release announcing the contest.
Of course, because it's a racetrack, the sightlines aren't exactly designed for football: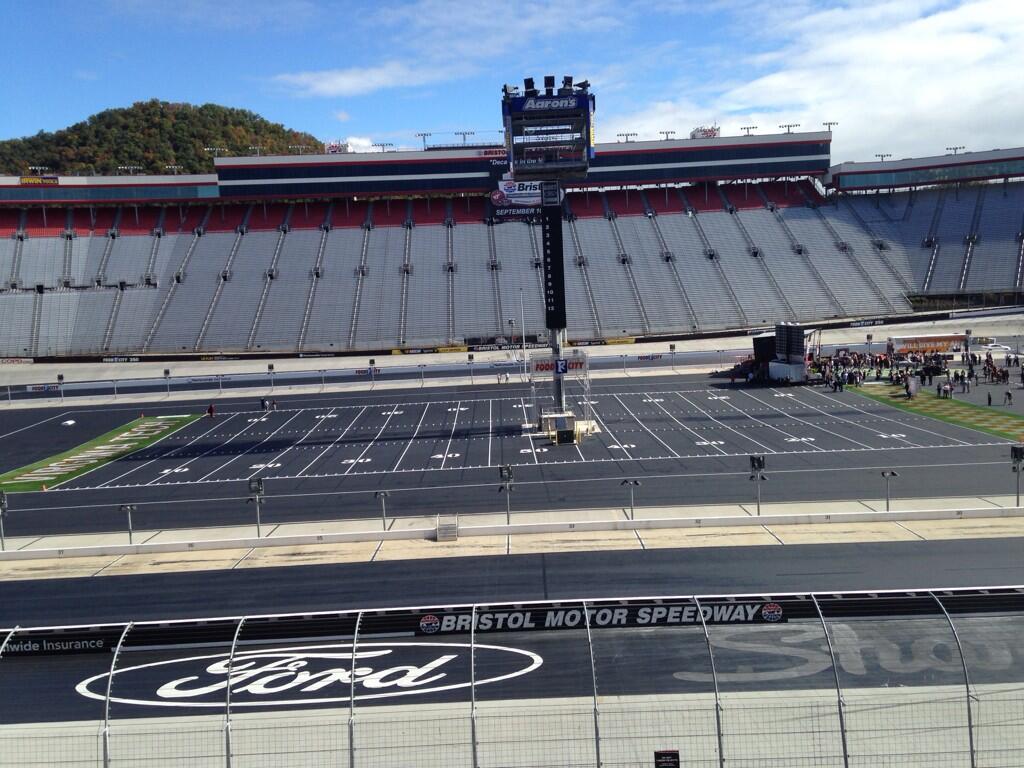 (Via @Vol_Football)
The schools are billing the game as "college football's biggest ever," and if the stadium is filled to capacity it would dwarf the modern attendance record of 115,109 set in September for Michigan-Notre Dame in Ann Arbor.
A college football game at Bristol Motor Speedway has been rumored for years, and it may not be the last one of its kind. Back in July, a report surfaced that the iconic Daytona Motor Speedway could host non-racing sporting events at the track, with a Florida-Florida State game specifically mentioned.
But for now, there's just the Bristol game, which has its own hype video: