After winning the previous two BCS titles and running through the first 11 games of the 2013 season without a loss, Alabama dropped its last two games of the year for the first time since 2008.
As you can expect, Nick Saban was not very pleased with that development.  And, to show his displeasure, he's ensuring that none of his returning players forget how a season that began with thoughts of a three-peat ended in a pair of disappointing losses.
In a poster that appears above the locker of every UA player, the motivational message begins with the final scores of the Tide's last two games: a 34-28 loss to Auburn in the Iron Bowl and the 45-31 loss to Oklahoma in  the Sugar Bowl.  Below that is the message the Tide will carry with it through spring practice and summer camp and into the 2014 season:
"If you continue to do the same thing that you have always done you will get the same result. Guaranteed.  0-2"
Message delivered as The Process continues.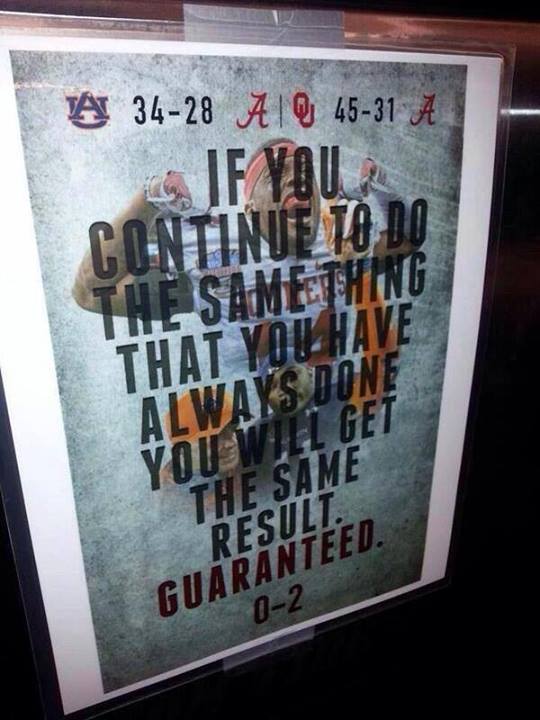 (Tip O' the Cap: the Atlanta Journal-Constitution's Jeff Schultz)