Of course they are.  Would you expect anything less?
Late Wednesday morning, the college football world was "stunned" to learn that the reigning Heisman Trophy winner and quarterback of the BCS champion Florida State Seminoles, Jameis Winston, was cited by Leon County Sheriff's deputies for shoplifting $32.72 worth of crab legs and crawfish.
Aside from 20 hours of community service, a $30 fine and what will be a brief suspension from the FSU baseball team, there will no real repercussions — unless you count yet another dent in what some would say is Winston's ever-growing battered image.  What it most certainly did do, however, was unleash a torrent of bad puns (NCAA show-claws in the offing? He fought the claw and the claw won?) and Internet memes and photoshops — glorious, wonderful photoshops — that put the singular incident for which Winston apologized in its proper context.
It also, not so surprisingly, prompted at least one grocery store in the football-mad Deep South to take a mild but very public jab at the situation: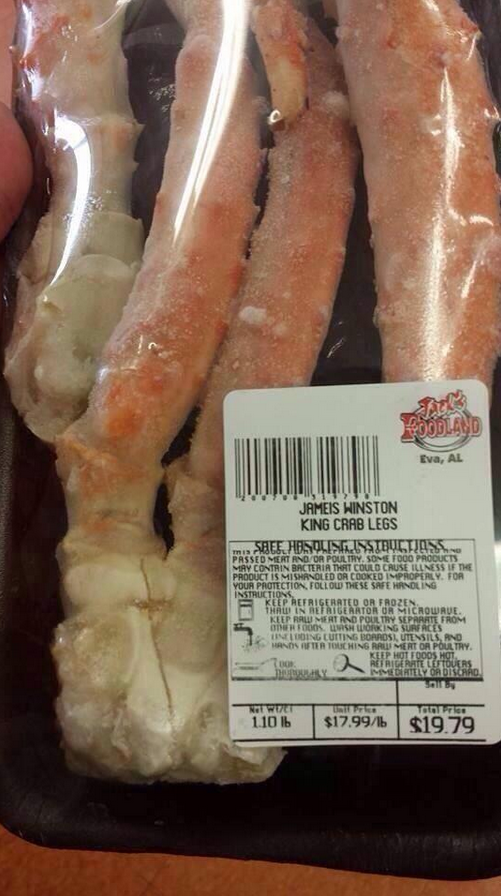 Well played, state of Alabama in general and city of Eva specifically.  "Troll Tide!" indeed.
(Writer's note: yes, I'm quite certain that the cease-and-desist letter is already on its way to the grocery store in question…)