Wednesday, Houston Nutt strafed Hugh Freeze, among others, with legal gunfire. A day later, the Ole Miss head coach, not surprisingly, kept the safety on and his verbal gun holstered.
In a lawsuit formally filed yesterday, Nutt alleged that Freeze and other Ole Miss officials engaged in a clandestine smear campaign to pin an ongoing NCAA investigation into the Rebels' football program on their former coach. The lawsuit levied some rather serious allegations, including Freeze allegedly conducting off-the-record conversations with prominent journalists and recruits to falsely spread the narrative that the lion's share of NCAA recruiting violations occurred under Nutt's watch.
With his turn at the dais for SEC Media Days late Thursday morning, Freeze was afforded the opportunity to address the allegations — and punted.
Freeze on Nutt lawsuit: "I would absolutely love to share my opinion on that but unfortunately it's a legal case and I can't comment."

— Dave Matter (@Dave_Matter) July 13, 2017
Had Freeze chosen to address the situation publicly, there were myriad damning accusations to discuss.  From the lawsuit, which you can read in its entirety HERE.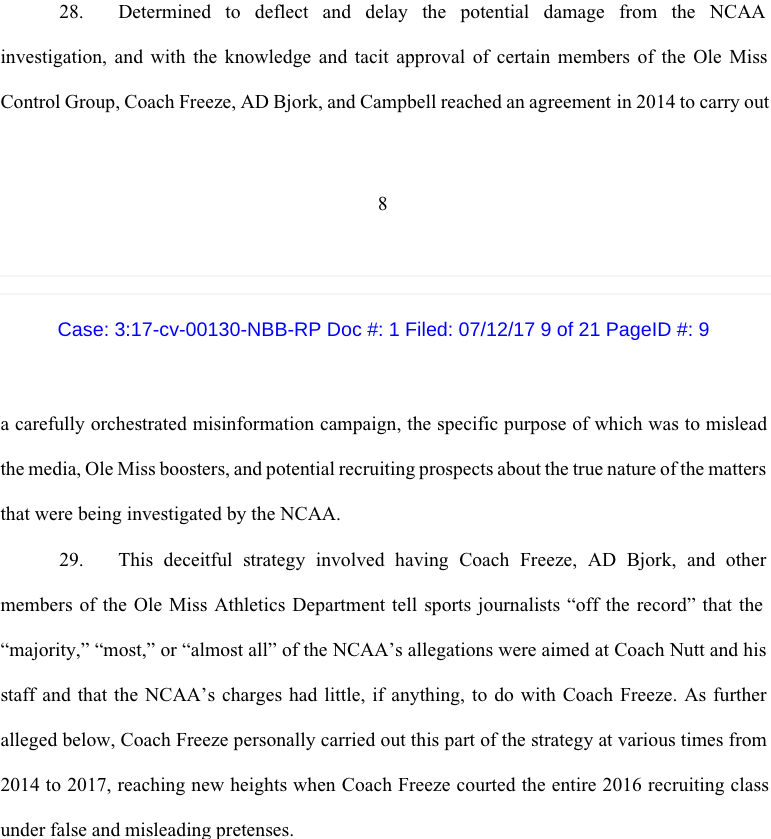 Freeze, the football program and university is slated to appear in front of the NCAA's Committee on Infractions later this year.