If you've spent any time on Twitter during big events lately, you've likely noticed the rise of branded hashtags. A trend that, as far as this writer knows, began with sports has now spread to other brands to provide specific logos or emojis at the tail end of specific hashtags. Think #GameofThrones if you don't know what I'm talking about.
Anyway, a number of NFL teams partnered with Twitter to put their own logos after their team-specific hashtags, and the Chicago Bears went with the highly creative #GoBears.
This season's Twitter emoji is…#GoBears#GoBears#GoBears#GoBears#GoBears pic.twitter.com/MGMSG4zPmt

— Chicago Bears (@ChicagoBears) September 6, 2017
That's a problem, as you can see below via a screenshot from California Golden Blogs.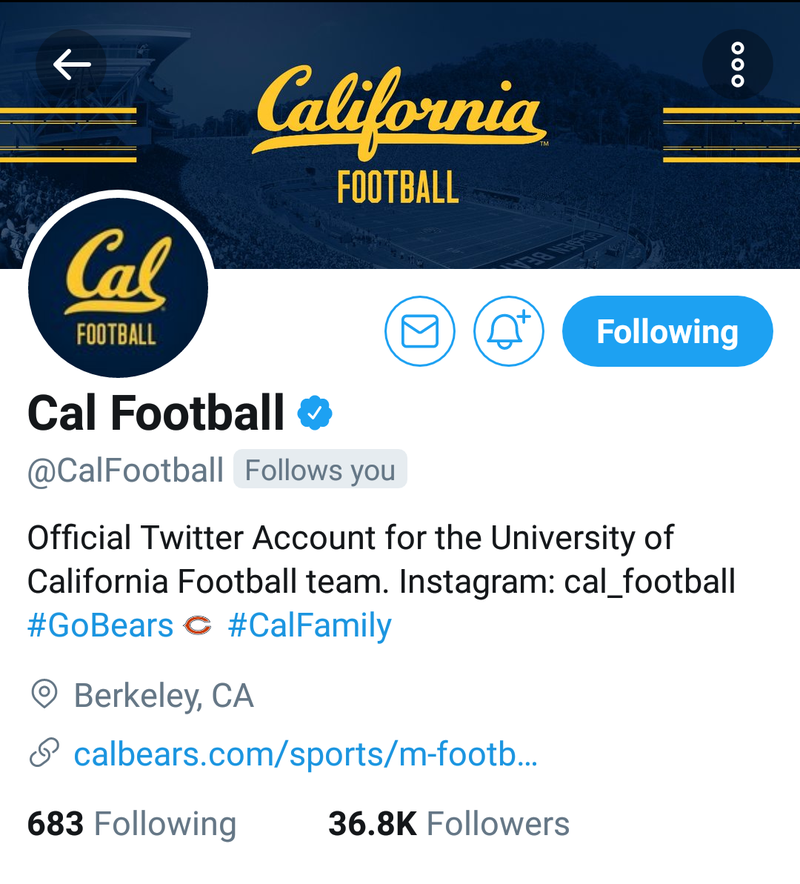 Cal also likes to use the highly creative #GoBears hashtag, and after a sufficient amount of tomatoes lobbed from Berkeley to San Francisco, Twitter has now made #GoBears a neutral hashtag.
Silly as the issue is, it's still an important for Cal. Like it or not, Twitter is where much of the fan discourse takes place these days, and Cal fans have cheered "Go Bears" for decades. Reclaiming that hashtag from the Chicago Bears is an important piece of Internet real estate for the Berkeley Bears.