For the third time this offseason, Ohio State has lost an offensive lineman to transfer.
The latest to leave the trenches in Columbus is Matthew Burrell (pictured, right), with the rising redshirt junior taking to Instagram to announce that, "after prayer and thought, I will be transferring from OSU." While no specific reason for the decision to transfer was given, the lineman's placement on the depth chart likely played a significant role.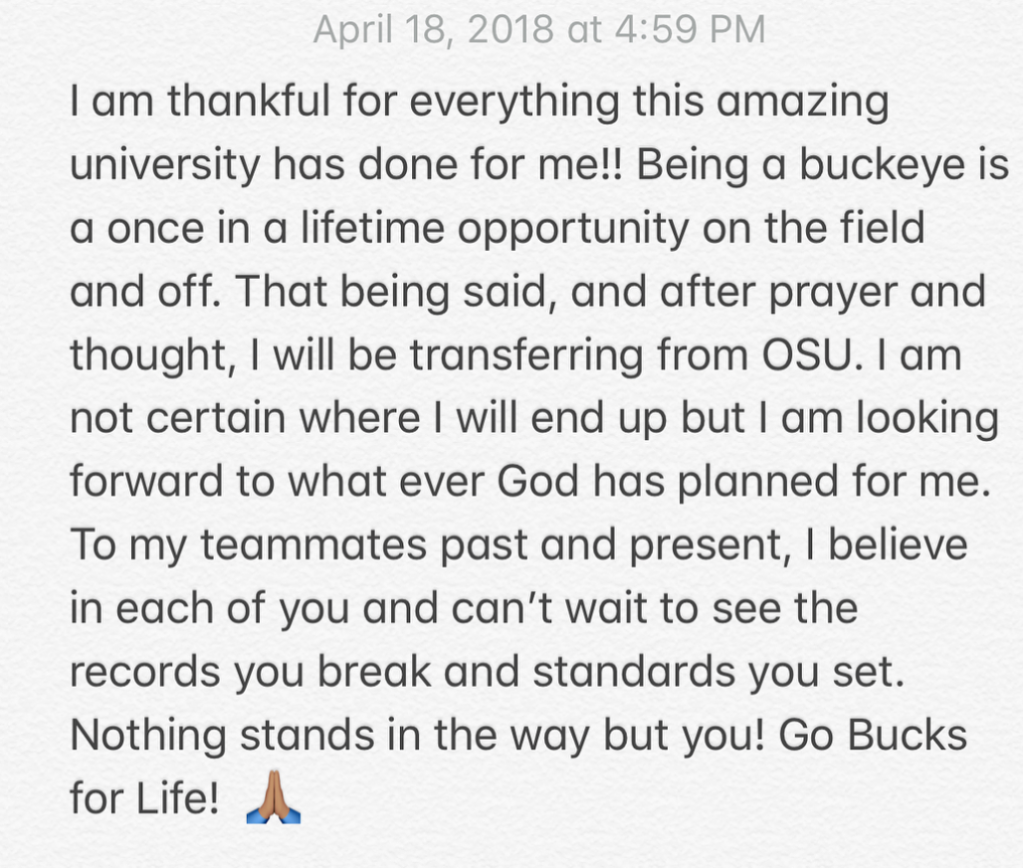 A four-star member of the Buckeyes' 2015 recruiting class, Burrell was rated as the No. 7 guard in the country and the No. 4 player at any position in the state of Virginia.  The past two seasons, the lineman had seen action in a total of 25 games, including 12 this past season.
In addition to Burrell, OSU offensive linemen Jack Wohlabaugh (HERE) and Kevin Feder (HERE) have all left the program since the end of the 2017 regular season.